Quality Start. Quality Finish.
Now You Can Serve Healthy, Fresh and Delicious Meals in Just Minutes With Our Finishing Touch Sauces and Ultimate Gourmet Soups™
Now You Can Serve Healthy, Delicious Meals in Just Minutes With Our Gourmet Sauces and Ultimate Gourmet Soups™
Just cook your preferred meat, seafood, or pasta to personal preference and then pour gently heated Finishing Sauce over the top.
Fortun Foods' Ultimate Gourmet Soups™
Rich, hearty, fresh and healthy describes these Ultimate Gourmet Soups™. These soups are nutritious bowls of comfort. From the Clam Chowder to the Roasted Tomato Bisque, the ingredients are all natural and can't be beat. Since all of our soups are made with seasonal fresh ingredients, you can enjoy them throughout the year.
Fortun Finishing Touch Sauces
Available in seven flavors, these sauces are made with rich, authentic, natural ingredients. They're low-fat with no trans-fat, low-cholesterol and contain no MSGs, making these sauces healthy, fresh and delicious. Each sauce is cooked in small kettles, sautéed, simmered and perfected with just the right amount of fresh ingredients and spices.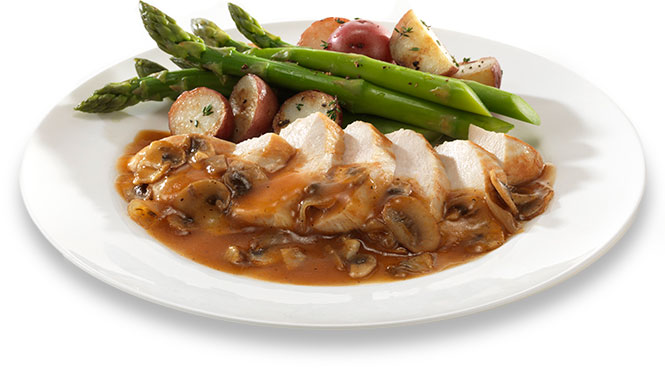 News Flash!
Fortun Foods has reacquired the Stockpot Soups brand name after 25 years! We'll have more news about this development soon and what it means for you. In the meantime, learn more about the history of Fortun Foods … and Stockpot Soups.
Fortun Foods is pleased to announce that two varieties of its clam chowder recipes took home top prizes from the 28th Annual San Clemente Seafest's famous Chowder Cook-Off Competition, the largest clam chowder contest in the nation, located in San Clemente, Calif. Fortun's New England Clam Chowder and Ultimate 3-Clam Chowder each won first place in the Judges' Choice Restaurant and Individual categories, respectively.
Fortun's Finishing Touch Sauces and Ultimate Gourmet Soups are fresh and convenient. For the sauces, simply heat and pour your favorite sauce over your finished meat, seafood, poultry or pasta. You can be sure of fresh, exotic ingredients, and a wide variety of ethnic and international flavors. Take a culinary tour of the world with the utmost convenience right in your own kitchen.